Dear Shaolin Wahnam Family,
Please find below another wonderful and inspiring quote from Sifu:
"It is never a sin to be poor, but it is sinful not to improve yourself and your family when you know that you have not been providing for them adequately. You live in the richest country in the world. If you make some effort you can surely improve yourself and your family.
But whatever you do must be ethical and honourable; that is very important. Never do anything that can harm others, no matter how attractive the financial returns may be. "You may cheat heaven and earth, but you can never cheat your own conscience. No matter what you do, you must be clear in your conscience." This is the best teaching my sifu, Sifu Ho Fatt Nam, taught me.
The greatest teaching this great Shaolin master taught me was not Shaolin Kungfu or Shaolin Chi Kung, though these Shaolin arts are par excellence without comparison; his greatest teaching is this being clear in our conscience. This teaching has enabled me to be very happy and to have no fear — not because I am competent in Shaolin Kungfu but because I know I have never done any wrong wilfully." - Grandmaster Wong Kiew Kit
Quote Source and Further Reading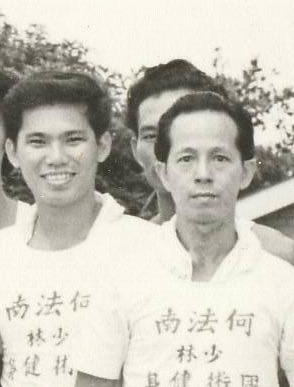 Image Source
With Love, Care and Shaolin Salute,
Santi