Dear Shaolin Wahnam Family,
Please find below another inspiring quote from Sifu:
"Many people have kindly told me that my advice on getting a good job or on starting a business is better than what they studied at a prestigious university like Harvard, or from their MBA program.
Many people grab the first job they can get. This does not usually bring good rewards, to himself or his boss. Others examine their qualifications and abilities, and get a job that qualifies these requirements. This is more reasonable, but it is not what I advice you to do.
By the fact that you are not only a Shaolin Wahnam student but an instructor, you are elite, and elite people do elite things, not common things like looking for a job or business limited by their qualifications.
It is legitimate to ask how could one do a job well if he is not qualified to do it. I never suggest that you don't qualify for a job. I say that you choose a job you like, and then qualify yourself to do the job well.
I had this concept long ago, at the time when I was running Shaolin Wahnam Association. I discussed a few proposals for the Association with the Chairman, who was (and still is) a very successful businessman and millionaire. The Chairman liked my proposals, but he pointed out a number of problems.
I told him that the question was whether the proposals were noble and rewarding, for the Association and other people, and if they were we would carry them out, irrespective of the problems, and overcome the problems as we come to them. The Chairman was very impressed with my concept, remarking that had I put it into business I would be very successful.
Here are some factors regarding your job that you should consider:
- Whether it is noble. One may earn a lot of money stealing trade secrets from other companies, but I don't consider the job noble.
- Whether it will bring you the type of income you want. It is noble working as a volunteer in a hospital, but it does not bring me the income I want.
- Whether you like the job. This is important. If you cannot do what you like, at least you must like what you do.
- Whether you still have free time to spend with your parents, friends or hobbies. There are other enjoyable and important things in life besides doing a job well.
- Whether it is necessary to invest a lot of time and money to learn the job. If you want to be a doctor, you need to spend many years studying in a university. To be a chi kung healer helping patients overcome so-called incurable diseases needs less time. When you are equally successful, you earn more money than a doctor and have more free time.
- Whether there is leverage in your job. As a doctor or healer, you treat one patient at a time. As a teacher, you can teach one hundred students at the same time.
- Whether you are limited by location and clients. If you are a car mechanic, your area of operation and potential clients are localized. If you are a computer consultant, your area of operation and potential clients are world-wide.
So, instead of looking for a particular job, you look for jobs that fulfill these considerations well. When you get the job you want, qualify yourself to do the job well. It is well known that many successful people do not do the job they prepared themselves for at university. They learned doing the job well while doing it.
For elite people in Shaolin Wahnam like you, it really does not matter what job you do, yet you can do it well. You can be very successful and enjoy your job, for example, as a pencil salesman or scientific report writer even when you know little about pencils and science!
But you have to do your job well and enjoy it. You must also ensure that the money that goes to your company or your boss as a result of doing your job is more than the money it or he pays you for doing it. This is our honour, and it also contributes to our job satisfaction." - Grandmaster Wong Kiew Kit
Quote Source and Further Reading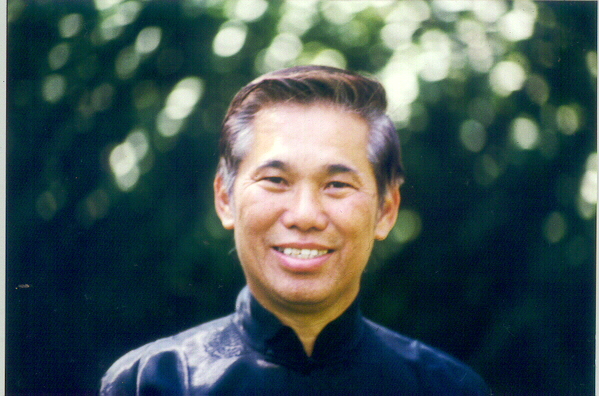 Picture Source
With Love, Care and Shaolin Salute,
Santi